Florida is known for its close elections, and the 2018 General Election was no exception. A single percentage point or less decided many of the most high-profile political races.While some races are still within the margin for a mandatory recount, it looks like Republican candidates fared the best in Florida and were victorious in the races for U.S. Senate, Governor, each of the three Cabinet positions, and many state legislative races.For the U.S. Senate, Republican Gov. Rick Scott narrowly defeated incumbent Democratic Sen. Bill Nelson in one of the most closely watched U.S. Senate races in the nation. The margin of victory was so razor thin that it's likely this race will be the subject of a mandatory recount. Gov. Rick Scott's election into the U.S. Senate will also allow Republicans to maintain a majority through the next election.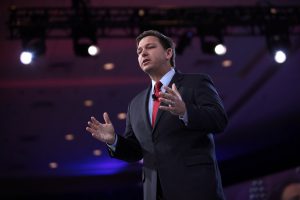 For Florida Governor, Republican former Congressman Ron DeSantis secured a slight lead over the Democratic nominee Mayor Andrew Gillum. During the final days of the election, Ron DeSantis brought President Donald Trump to Florida for multiple rallies, which undoubtedly helped secure his victory by approximately 50,000 votes.Regarding Florida's other statewide cabinet officers, Republicans appear to have secured comfortable victories for Attorney General, with former Judge Ashley Moody defeating Rep. Sean Shaw, and Chief Financial Officer, with current CFO Jimmy Patronis defeating Sen. Jeremy Ring.However, the race for Commissioner of Agriculture and Consumer Services was a much tighter race with Rep. Matt Caldwell gaining a slight advantage over his Democratic opponent Nikki Fried. However, that race is still too close to call comfortably.In Florida's congressional delegation, one incumbent failed to win re-election as Miami Republican Carlos Curbelo was defeated by Democrat Debbie Mucarsel-Powell. Three Republicans and one Democrat filled four seats that lacked incumbents. Florida's delegation sits at 14 Republicans and 13 Democrats. Florida's congressional delegation has five new members. These members include:
Republican Michael Waltz in Florida's 6th Congressional District
Republican Ross Spano in Florida's 15th Congressional District
Republican Greg Steube in Florida's 17th Congressional District
Democrat Debbie Mucarsel-Powell in Florida's 26th Congressional District
Democrat Donna Shalala in Florida's 27th Congressional District
There were also nearly 140 state legislative races in play on Election Day – all 120 seats in the Florida House of Representatives and 19 seats in the Florida Senate. For the Florida House, it appears Democrats will pick up approximately eight seats, putting the partisan makeup at 71 Republican members and 49 Democratic members. The Florida Senate is also widely expected to maintain a Republican majority, but some of those seats are still too close to call without a recount.Finally, after all the federal, state, and local candidates on the ballot, Florida voters were asked to consider 12 constitutional amendments. These amendments ranged from tax breaks to prohibiting the expansion of casino gaming and restoring felon voting rights to banning offshore oil drilling. Ultimately, each of the 12 constitutional amendments surpassed the 60-percent threshold required for inclusion into the state constitution – except one.Coincidentally, the first amendment on the ballot, which would have increased the homestead property tax exemption for certain properties – fell just short of the required 60 percent of votes.Overall, this election offered many tight races and fresh faces, and we will have to wait and see what's in store for the future of Florida.